Celebrate New Year's Eve at The Lab!
Organized by Bryan Von Reuter
Friday, December 31, 9:30 p.m. Doors at 9:00 p.m.
$15 or FREE with membership

White Cloud
White Cloud is a four piece rock band from the Bay Area. Their dense
brew of guitar-heavy psychedelia and reverb-drenched vocals recall
Velvet Underground, Sonic Youth, Spacemen 3 with rhythms that reveal a
decidedly hypnotic krautrock  backbeat.
http://whitecloud.bandcamp.com/

Andrew Benson
Andrew is a media artist from San Francisco. He teaches Experimental
Media at SFAI. His reactive visual performances are augmented by an
experimental electronic soundtrack.
http://www.pixlpa.com
LAG Ensemble
LAG, the league of art game composers, is a union of experimental
composers that was formed in spring 2008. LAG is a collective of
like-minded composers who are interested in the utilization, creation,
and fusion of games and art as well as intricate network structures.
Members compose their own works and also collaborate for the creation
or performance of each other's works. LAG explores the different ways
in which games and art can be synthesized.
http://www.lagensemble.com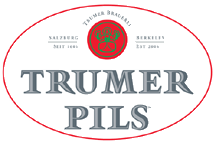 Thank you to our generous sponsor Trumer Pils.