The 14th Annual Small Format Art Sale
Gallery Hours and Sale: Saturday, December 11, 1 – 6 p.m.
Sunday, December 12, 1 – 6 p.m.
Opening Reception: Saturday, December 11, 2010, 7 – 10 p.m.
With very special guest DJ's Gina Basso with Phengren Oswald and Deep Sea Authoring in Odin's Eye Pocket
Free admission
We are pleased to announce the 14th annual Postcard Show. Everyone is invited to contribute a set of small format multiples -- whether that be a series of hand-made paintings or objects, or production run postcards. We're challenging artists to find new, exciting ways to use the postcard theme, and then from December 11 through 12, we're opening our gallery as a cabinet of curiosities, inviting viewers and buyers to experience the richness of the local arts community. Fixed-price work will be available for $1 to $50 (cash, checks, VISA or MasterCard accepted).
This year we are thrilled to host Mini-Market in the Front Gallery, featuring a selection of small-format foods created by local artists, including: Alex Clausen, Erica Gangsei, Sheila Ghidini, Christina LaSala, Sherry Koyama, Emmy Moore, Alexis, and Mai Ryuno.

Image: Lee Cline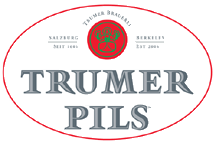 Thank you to our generous sponsor Trumer Pils.